I don't know how to be a Diva
Aktualisiert: 30. Okt 2019
I find it really hard as a female artist in the modern world of opera to know what kind of image you want to project to the world and your audience.
I don't relate entirely to the old divas, although I spend hours on youtube admiring their every breaths, their divaesque attitudes and forced acting seemed almost grotesque to us at times. Their world seems so far away from the modern world of opera today, the priorities were just so different back then...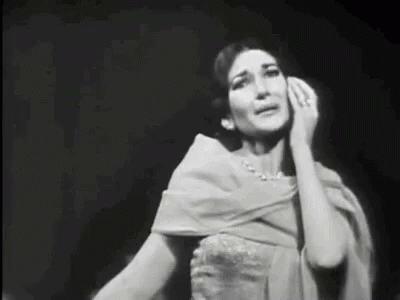 I also do not feel well with the concept of the sparkly opera beauty, as introduced to the opera world by Anna Netrebko and her infamous song to the moon music video in bikini floating suavely along, it seems part of a big opera marketing strategy to me: take an opera hit, cover it in glitter, add a pretty face, a nice body et voila! It seems so far away from the mission we serve as musicians somehow...
Theatre has changed, society has changed,why not reinvent the diva too?
I find girls like Barbara Hannigann, Nathalie Stutzmann, Nicole Chevallier, Joyce Didonato or Elisabeth Kuhlmann amazing in that respect.
What they have in common is that they not only sound amazing (pretty much the main ingredient to all great diva), but they all decided in their own ways to not play by the rules and to not necessarily settle for a traditional diva path either by their choice of unconventional repertoire, by their political involvement, by adding other skills to their performances, by maybe switching to another medium or by testing the limits singing and acting in general.
Obvisouly not all of us aspire to that all the time, or have the mean to, I am just saying that it is refreshing to see that it can work, that people are taking to it, an that we shouldn't be afraid to try and test the limits...
Personally I am interested in the relationship between music and acting, how does music and voice technique serve the drama and the character. I believe that opera should be plausible, reachable, representative and human. I believe in the virtues of realism and therefore lay great importance on the acting component of opera. For me vocal perfection and masterful technique are not the end goal, they are a mean to an end to a plausible, sincere and emotional characterisation...
Here a video of me as the spoiled and deranged Catherine Earnshaw in B.Herrmann's Opera Wuthering Heights at the Staatstheater Braunschweig in 2015 for which I was nominated in the category of young artist of the year by the magazine Opernwelt.